Tsukiji Kagura Sushi uses "Aka-shari" that is unique to Edomae Sushi
The fragrance and mellow acidity that enhance the taste of seafood are exceptional.
Set Menu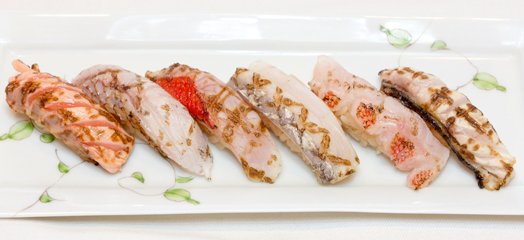 Roast
A set of grilled sushi boasting Tsukiji Kagura Sushi. After the order is placed, broiled over an open fire is truly exquisite. The savory aroma of the broiled sushi and the umami of the fish, and the texture and flavor of the red shari's crumbles are special.Please enjoy the popular iron plate menu since its founding.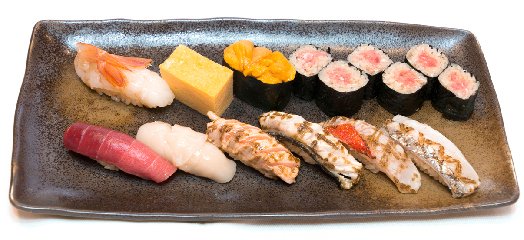 Omaze
It is a set that you can enjoy both the recommended material and the grilled Nigiri Kagura sushi. The broiled nigiri is prepared with seasonal ingredients, and the ingredients are grilled for each order, so you can fully enjoy the fragrant aroma.
Sushi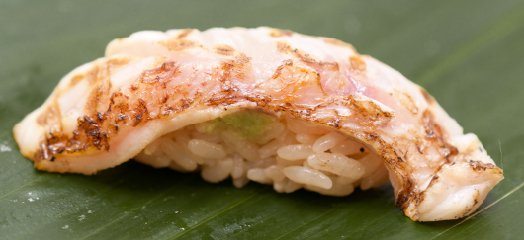 Roasted grip of a throat
Kagura sushi is served as broiled sushi with a super-luxury white fish, "Nodoguro", which has a good fat content. The roasted material for each order is truly exquisite. The compatibility with the boasting natural red vinegar is also excellent. By all means, please appreciate this consistency of art.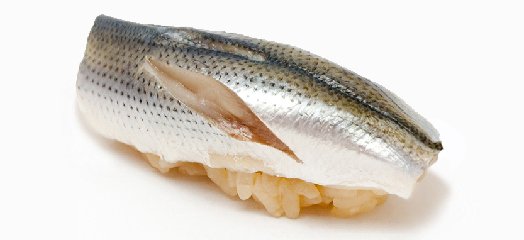 Kohada
The small skin that is rumored to be the best in Japan is a special dish that protects the traditional work (preparation) of Edomae. The vinegar uses red vinegar, so you can enjoy the mellow taste without the irritating peculiarity of vinegar.
Dish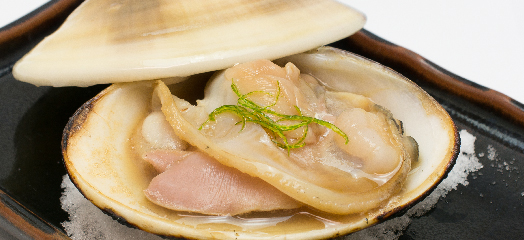 Baking clam
By carefully passing the fire, the flavor of the clam is condensed.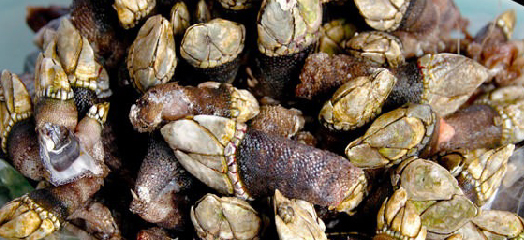 Turtle hand
"Turtle's hand," which looks like a turtle's hand, is a popular delicacy that tastes like shrimp and crab. It is a turtle hand that is often used for miso soup, but Tsuki Kagura sushi is boiled and served to enjoy the taste of the ingredients.